Positive thinking and self-empowerment will help you believe in yourself and achieve your goals.
I have provided these links and free growth mindset downloadable and printable PDF resources to help you in your journey.
Featured Products
Motivational Training Cards
The cards provide a positive influence, motivate, teach you to open your mind and empower self-belief. You will grow in emotional intelligence, and gain a deeper understanding of how to provide an amazing client experience.
Virtual Workshops
Approx. 2 Hour Interactive Workshop for learners in the hair and beauty industry. An introductory course into Mindset.
Audio Visualisations
Every learner is on their own mindset and mindfulness journey, practising visualisation helps to reduce anxiety and stress.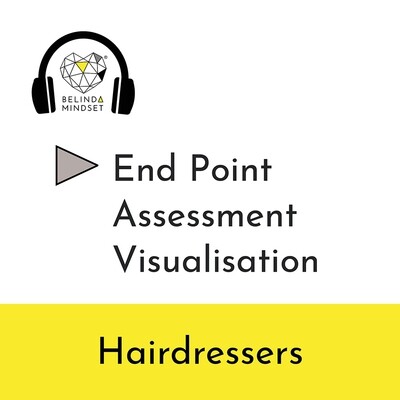 End Point Assessment Visualisation
End Point Assessment Visualisation
This audio tool will help every learner feel prepared as if they have done the EPA already.
Resources
Resources for use with the Motivational Training Cards.
An excellent resource for hairdressers is the
How To Cut It podcast.
It's the No 1 hair industry podcast. Providing insights, inspiration and information to take your hair career to the next level. Use the search feature to easily find content you are researching.
The only magazine for UK hairdressing and barbering students and apprentices. Concept Hair Magazine is a brilliant resource for staying on trend. Founded in 2006, SNG Publishing is dedicated to delivering world-class learning materials and events to support learners and lecturers in hairdressing & barbering. 
If you find these free mindset resources​ useful please

get in touch

and let me know how they have helped you in your everyday life. 
Good luck on your journey.